Improving Your Digital Presence
January 9, 2024 @ 10:00 am

-

11:00 am

Free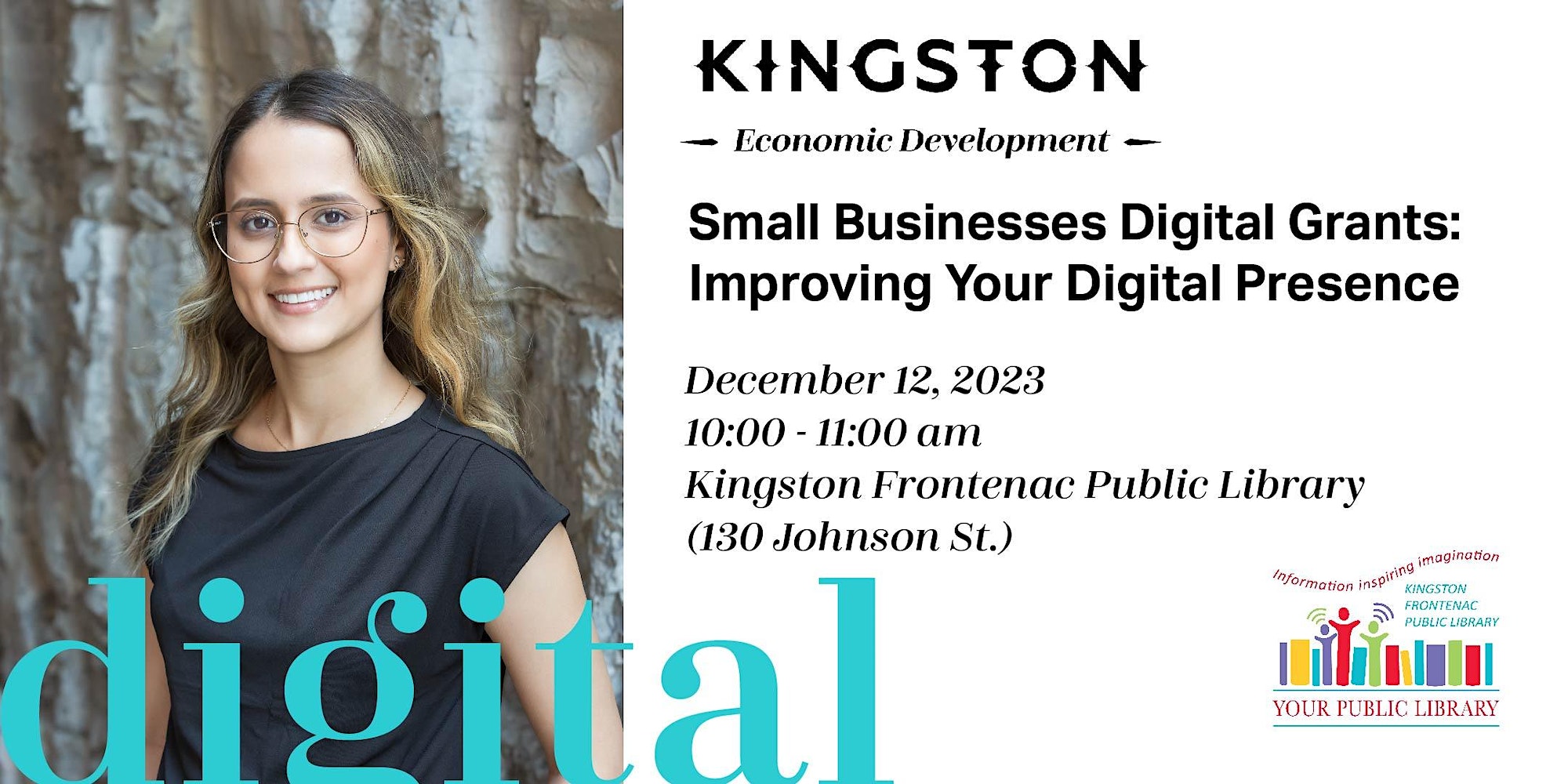 Empowering small businesses through digital grants!
Join us for an engaging event that focuses on helping small businesses harness the full potential of their digital presence by utilizing grants designed to support investments in digital technologies. In this informative session, you'll gain invaluable insights and practical strategies for optimizing your online footprint while securing the financial assistance you need.
Key Highlights:
Understanding the Digital Landscape: Explore the ever-evolving digital landscape and discover digital technologies that can benefit your small business.
Crafting Your Digital Roadmap: Develop a tailored digital strategy that aligns seamlessly with your business objectives, ensuring a clear and effective path to success.
Navigating Digital Grants: Learn about the various grants and funding options available to propel your digital transformation journey, empowering you to make the most of this financial support.
Strengthening Your Online Presence: Gain expert advice on enhancing your website, social media, and online marketing strategies to create a powerful and appealing online identity.
Success Stories: Hear from small business owners who have successfully leveraged digital grants to drive growth and innovation, offering real-world inspiration and insights.
Interactive Q&A: ask questions and connect with fellow entrepreneurs.
Don't miss this opportunity to unlock the full potential of your small business in the digital era. Register today and embark on a journey to maximize your online presence through strategic digital investments and financial support!