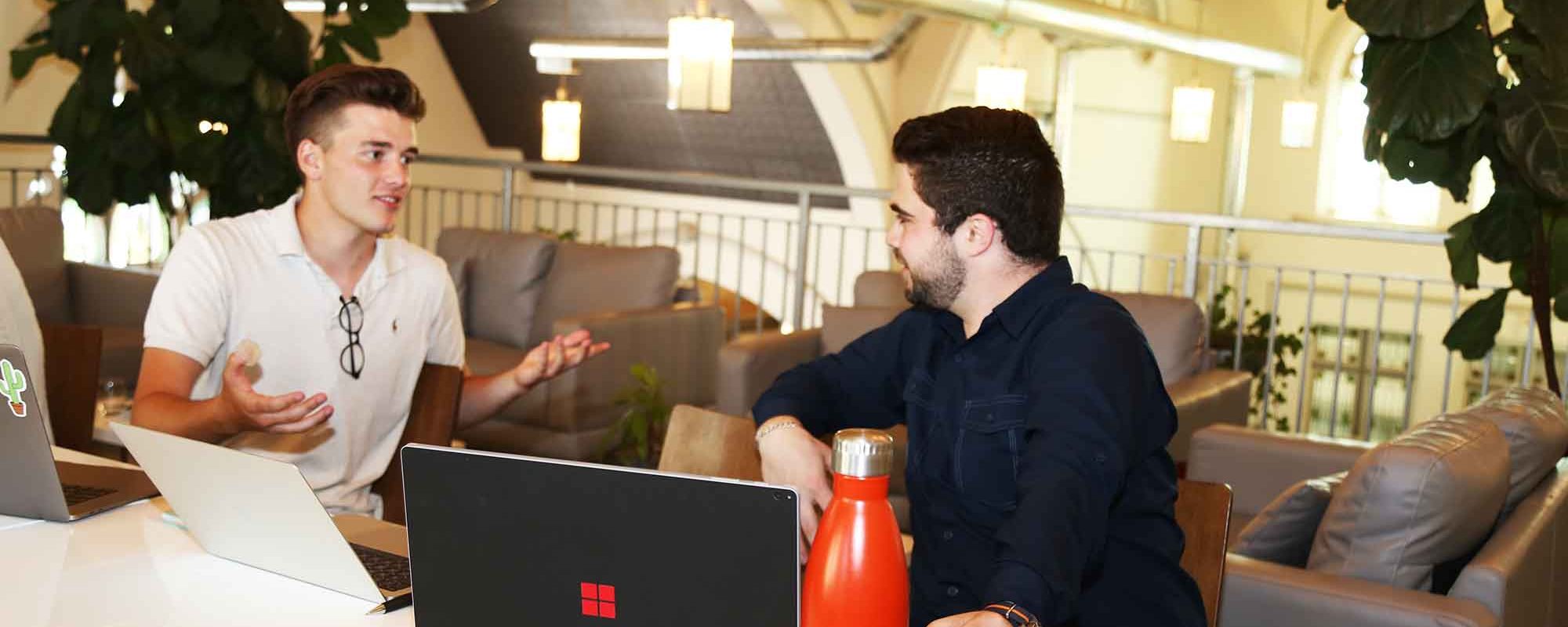 space
Coworking Spaces
Coworking allows individual entrepreneurs and small businesses to work in a collaborative space. The trend has been growing in Kingston in recent years, and a number of spots now offer an opportunity to rent desks, offices and working spaces for hours, days or months.
Fractal Workspace
Fractal is dedicated to helping workers with any of their business needs. Located in the west end close to the 401, Fractal embraces technology to streamline daily functions. They've got dedicated desks, offices and company options available plus lots of cool amenities like a podcast studio, SnapCab privacy pods (made in Kingston) and virtual office options.
623 Fortune Cres. #100
Kingston, Ontario
K7P 0L5
Sanctuary Coworking
Located downtown in a historical church building (built in 1864), Sanctuary Coworking rebuilt the interior to house local small businesses and entrepreneurs. Over 20 small businesses reside in the stunning space, which features huge windows and limestone walls. Many community events have taken place there, including Lululemon yoga, a mayoral announcement and business workshops.
221 Queen St.
Kingston, Ontario
K7K 1B4
Seaway Coworking
Located in downtown Kingston, Seaway Coworking is built to support the flexibility needed for growing businesses, busy students and entrepreneurs. With a wide range of membership options to suit all needs and budgets, Seaway Coworking aims to provide an alternative to traditional office spaces with various workspaces.
310 Bagot St.
Kingston, Ontario
K7K 3B5
The Broom Factory
Broom Factory offices are a shared work environment where like-minded businesses come together. Currently occupied by several tenants working in film, media, architecture, design, and leading-edge construction. The Broom Factory strives to create a collaborative space for ideas to be shared, while also providing private meeting rooms for more focused work.
305 Rideau St.
Kingston, Ontario
K7K 3A9