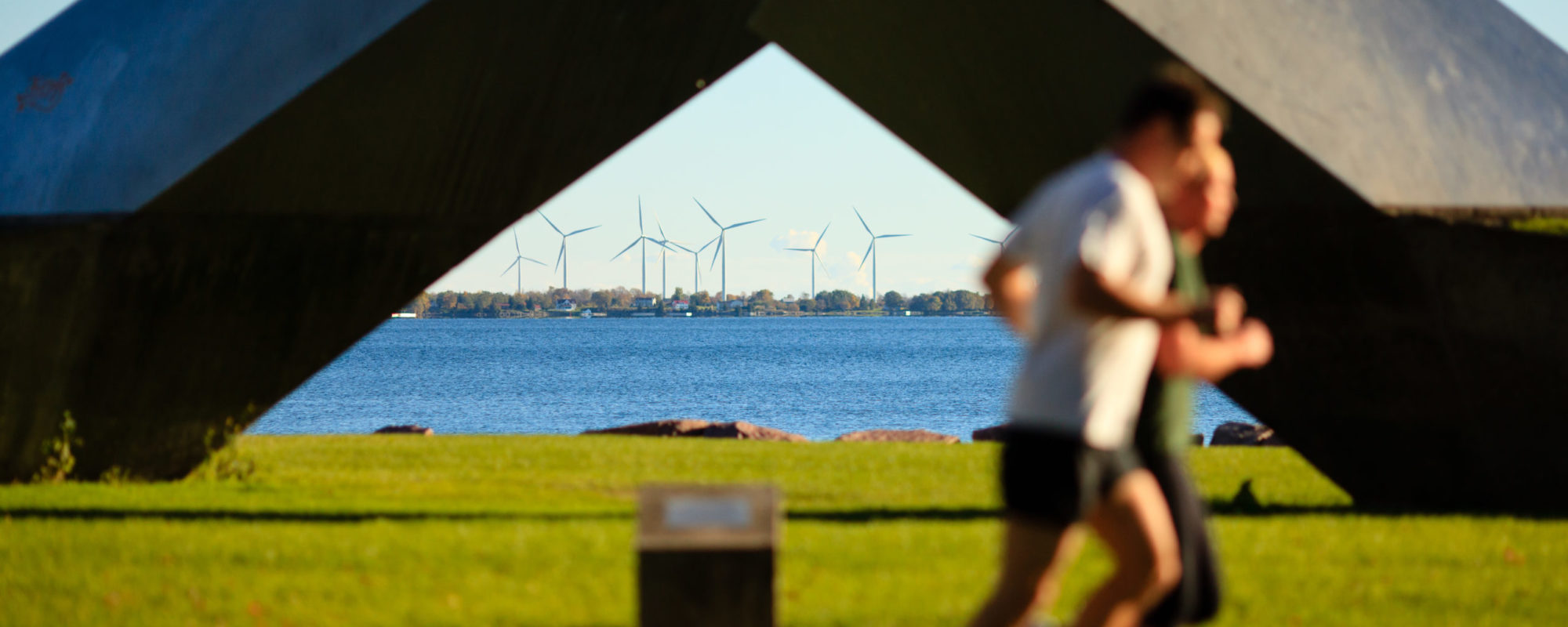 lifestyle
Quality of Life
Kingston is the largest city outside of Ottawa in Eastern Ontario. Boasting one of the most entrepreneurial workforces in Canada, we are continually encouraged to innovate and grow thanks to the City's progressive initiatives. The City Council's focus on sustainability, innovation, and climate change also demands this community growth.
In addition to the many economic and developmental opportunities available in Kingston, we also provide a world-class quality of life. Kingston is known as one of the best places to live in Canada. Kingston has a thriving downtown district, with a vibrant art and theatre scene, and a high-class, yet eclectic, restaurant and bar district. According to the Journal of American Planning, Kingston is among the most vibrant downtown centres. Also, according to StatsCan, Kingston boasts the most walkable city in Ontario.
A city brimming with culture, Kingston has the most museums per capita and plenty of lively summer festivals. Its waterfront bike trail and the Gord Downie Memorial Pier offer residents and visitors plenty of spots to unwind. Kingston also runs a local summer farmer's market (and a year-round indoor market), with summertime events along bustling Ontario Street.
Traffic is minimal, which means that getting anywhere in the city usually takes about 15 minutes. Green spaces, like regional conservation areas, Ontario Parks, and National Parks are also a short drive from the city.

Most Vibrant Downtown (Journal of American Planning)

Most Walkable City in Ontario (StatsCan)

Top Place to Live

World Top 7 Intelligent Community 201 (Intelligent Community Forum)

60 km of trails

Best Fresh Water Sailing Harbour in North America

Close to 7 Provincial Parks, hundreds of lakes and cottage country

11 minute average commute time