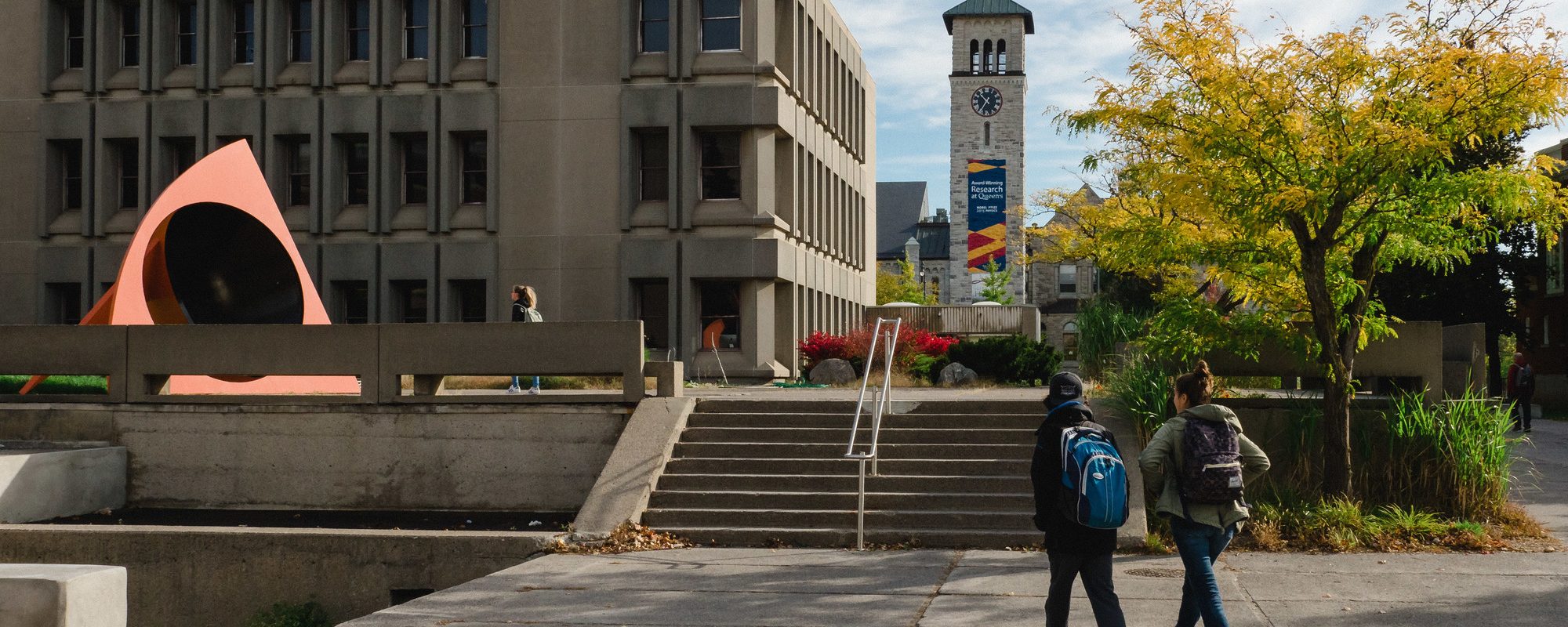 talent
Postsecondary Institutions
Kingston is home to Queen's University, the Royal Miltary College of Canada and St. Lawrence College. The presence of three top postsecondary institutions results in an annual influx of over 20,000 students to the community.
These institutions also ensure that Kingston residents have ongoing access to some of the best library collections in North America, workshops, seminars and professional development opportunities.
Queen's University
Queen's University is highly-ranked in Canada for student experience, taking an inclusive approach and offering learning beyond the classroom; this experience includes the most clubs per capita of any Canadian University as well as a robust international exchange program with more than 220 partners. Queen's research-intensive environment and interdisciplinary program offerings provide students with the comprehensive and nimble skills required in today's competitive and evolving workforce with 91% of Queen's grads employed within six months after graduation.
Royal Military College of Canada
The Royal Military College of Canada (RMC) is part of the re-focused Canadian Defence Academy, which continues to exist now as an education group composed of RMC, Royal Military College Saint-Jean (RMC Saint-Jean), and the Canadian Forces College (CFC).
St. Lawrence College
St. Lawrence College offers more than 100 full-time programs on their campuses in Kingston, Brockville, Cornwall and online, including fast-track delivery, graduate certificates, and four-year degrees.