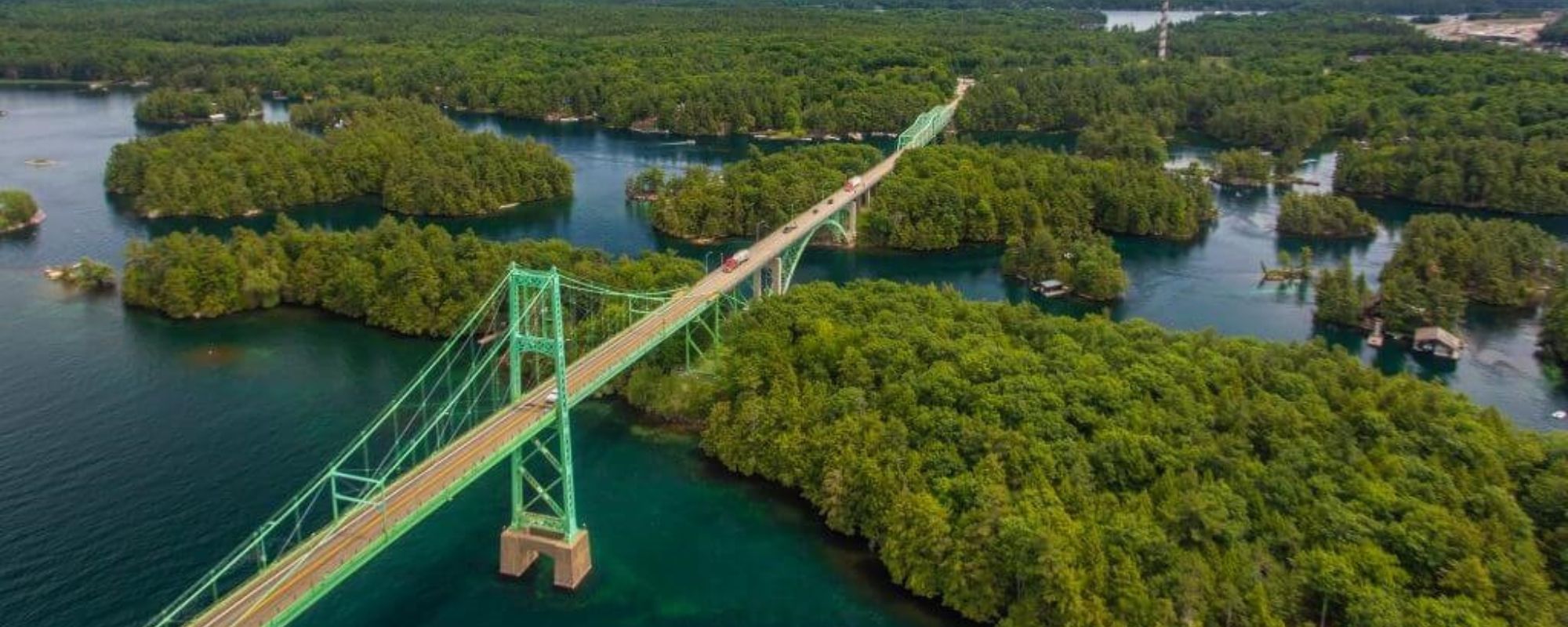 border
Kingston-Syracuse Pathway
The cities of Kingston and Syracuse are naturally connected – in proximity and through shared economic advantages and interests. Kingston, Syracuse, and their surrounding regions are both home to world-class academic and research institutions; innovation ecosystems in key market sectors, including health innovation, biotech, and advanced manufacturing; and enjoy close access to major economic hubs including Toronto, Montreal, and New York City.
The Kingston-Syracuse Pathway results from long-standing collaboration between business, government, and academic leaders from both sides of the border. By facilitating cross-border collaboration on cutting-edge research and development; unlocking new global markets for entrepreneurs, startups, and SMEs; and improving connectivity between governments, the Kingston-Syracuse Pathway will maximize the competitive advantages of Eastern Ontario and Northern and Central New York State. The overall vision of the Kingston-Syracuse Pathway is to enhance connectivity and position the region as a leading global innovation ecosystem.
Queen's Research Discovery Network
The Research Discovery Network (RDN), anchored by Queen's University, is a platform created to foster interdisciplinary research connections and exhibit the research and proficiency of researchers, both within Queen's University and in collaboration with other communities and institutions. This network serves as a conduit for the discovery of research and expertise, striving to dismantle barriers between various faculties, departments, and external communities to spur collaboration and innovation.
The RDN offers a researcher profile and networking platform that enables researchers to engage with one another and display their research to a broader audience, including other academic communities, industry partners, and the public. This inclusive approach aims to extend the reach of collaborative endeavors and innovative research, expanding the impact of discoveries beyond the boundaries of individual institutions.
Kingston-Syracuse Pathway Soft-Landing Program
Helping entrepreneurs and startups navigate international market expansion!
The purpose of the Pre- and Soft-Landing program is to facilitate the successful international market entry for entrepreneurs and innovators, by providing them with access to the resources needed to expand into the U.S. or Canada. Program offerings may include curated market entry mentorship, strategic workshops and events, access to incubation and accelerator space, funding opportunities, and introductions to key industry partners.
The Pre-Landing offering provides businesses one-on-one sessions with collaborators of the Kingston-Syracuse Pathway (KSP) to determine eligibility for the Soft-Landing program. This program will review your export plans, and provide you with suggestions and referrals to experts and resources in the region's innovation ecosystem to support your company's entry into the U.S. or Canadian market.
Following the initial Pre-Landing session, the Soft-Landing program will provide select entrepreneurs and startups with a variety of support services, carefully curated to meet their specific business expansion needs. Kingston Economic Development will help you navigate the opportunities provided through this partnership.
Meet The Kingston-Syracuse Pathway Partners