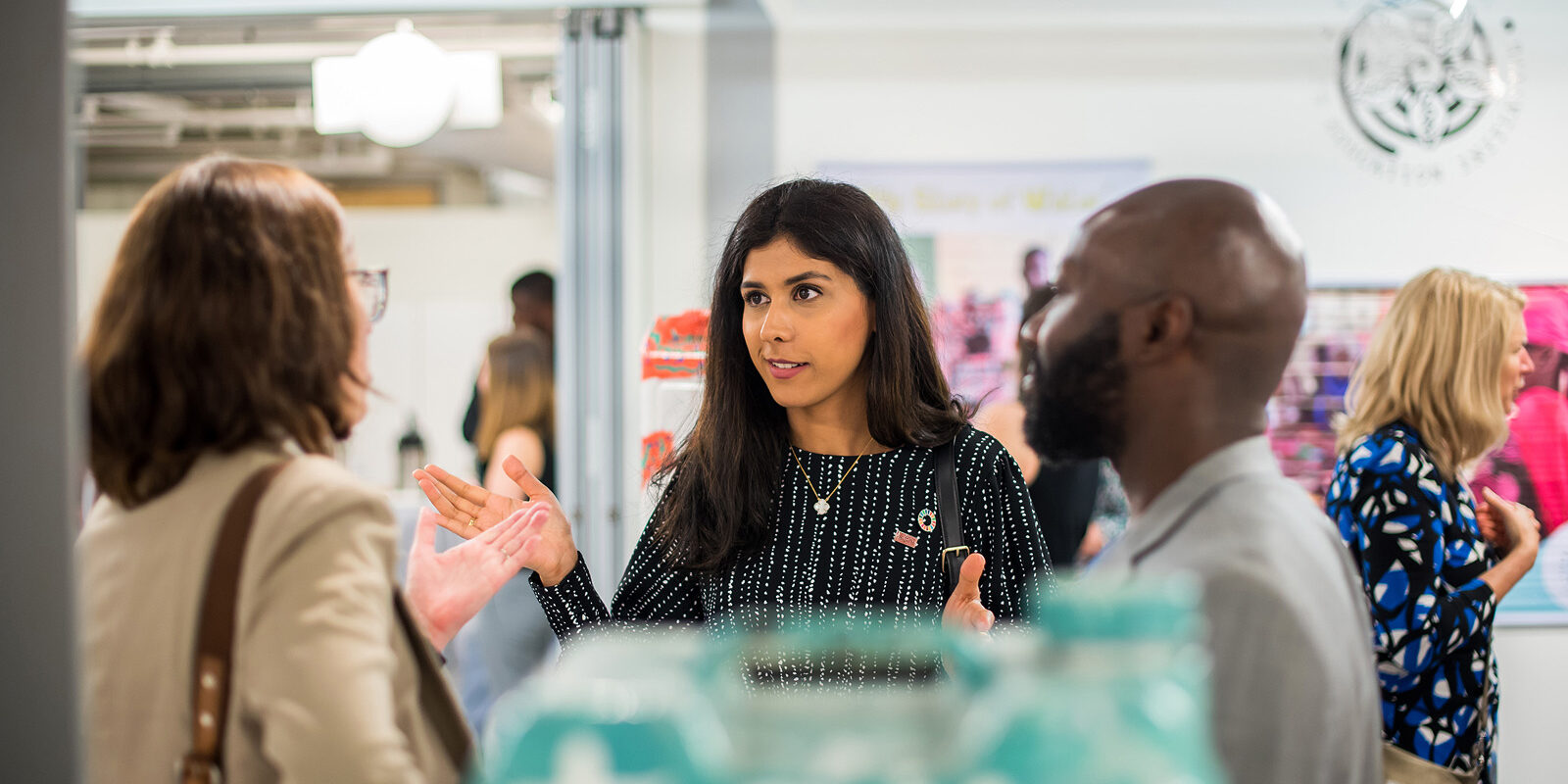 empower
Newcomer Entrepreneurs
Newcomers to Canada face multiple barriers when settling into life in a new community. Those who choose to start businesses experience even more challenges in their entrepreneurial journeys. If you're a newcomer entrepreneur looking to start or grow your own business please contact our office to help you on the road to success.
2023 Newcomer Entrepreneur Awards Winners:
// Start-up of the Year: Rizma Butt & Hakeem Subair,  1 Million Teachers
// Community Builder: Brian Dodo,  BM Strategic Design
// Inspirational Newcomer: Gökhan Cifci,  Tango Nuevo & Mayla Concept
// Inclusive Community Builder: St. Lawrence College
Kingston Newcomer Entrepreneurs of the Year Awards Criteria
To celebrate the contributions made by exceptional and visionary newcomer entrepreneurs, the Kingston Economic Development Corporation has worked with Kingston Immigration Partnership to establish the Kingston Newcomer Entrepreneurs Award.
Three awards will be distributed under the Newcomer Entrepreneurs Award:
Newcomer Community Builder Award – for entrepreneurs who have demonstrated strong commitment and contribution in community service.
Newcomer Start-up Award – for entrepreneurs whose businesses were established within the past five (5) years.
Inspirational Newcomer Entrepreneur Award – for entrepreneurs who have demonstrated great success and vision.
You can either nominate yourself or nominate a newcomer entrepreneur through this form. Nominations are now closed!
To be considered for the Award, the newcomer entrepreneur must have:
· Been born outside of Canada
· Established and operate their business in Kingston
The CANIE Awards recognizes and honours outstanding entrepreneurs who have demonstrated excellence in innovation, sustainability, social impact, community leadership, and business achievement. The prestigious CANIE Awards shine a spotlight on our nation's best and brightest entrepreneurs who belong to equity-deserving communities. Apply by July 24!