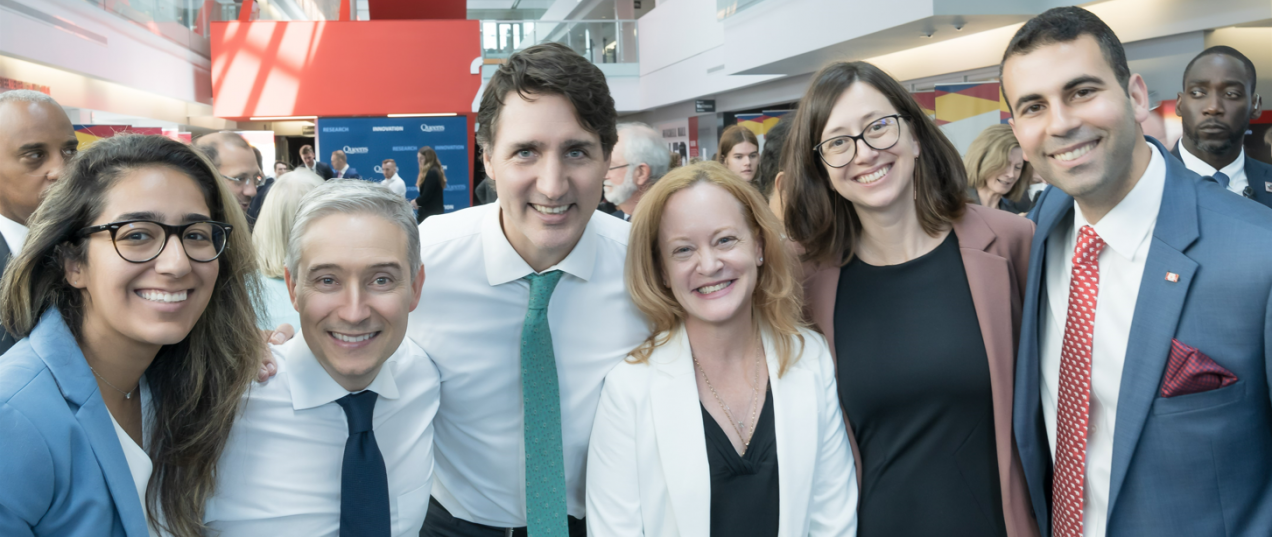 team
Meet The Team
Kingston is an innovative and growing 21st-century city. Our Economic Development Team is here to make your transition to this beautiful city seamless.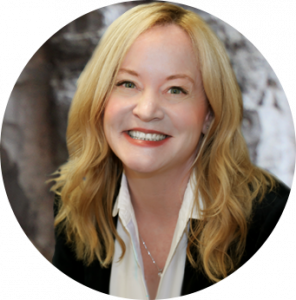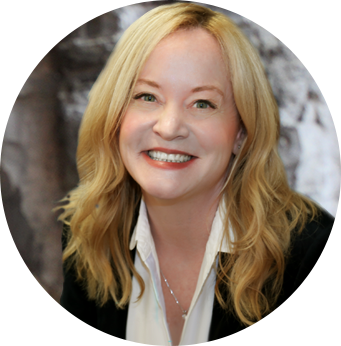 Donna is an experienced leader who has managed a variety of small and medium enterprises in the public, private and not-for-profit sectors. She has overseen significant community economic development initiatives in investment attraction, strategic planning, brand development, and corporate restructuring.
Under her leadership as CEO, Kingston realized the highest levels of new foreign direct investment in the city's history with the establishment of Portuguese fruit processor Frulact and Chinese infant formula manufacturer Feihe – Canada Royal Milk. Donna is a founder of the Queen's Career Apprenticeship: Kingston program which received a gold-rank award by the International Economic Development Council for partnerships with post-secondary educational partners and the Kingston-Syracuse Path which is one of four cross-border economic corridors in Canada with a focus on health innovation.  In 2021, Donna was recognized as the Economic Developer of the Year by the Ontario East Economic Development Commission for her contributions to the region and leadership in supporting businesses during the pandemic.
Donna is a Board Member of Tourism Kingston, Advisor to the Kingston Accommodation Partners, sits on the City of Kingston's Planning and Climate Leadership  Advisory Groups, the Kingston Immigration Partnership Steering Committee and the International Advisory Committee for the International Economic Development Council.  Currently, she volunteers her time as a Board Director of the Kingston Kid's Triathlon, Theatre Kingston and Sydenham District Association.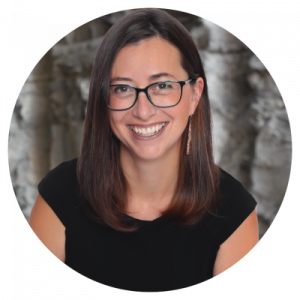 Shelley focuses on Business Attraction and Aftercare support by seeking potential business opportunities and foreign direct investment to encourage businesses to relocate to Kingston. She coordinates those opportunities with the government, realtors, site selectors and stakeholders to facilitate site selection and business development for businesses that are interested in relocating to Kingston.
Shelley has over 15 years of experience in economic development working as an Economic Development Manager in Gravelbourg, SK and Gananoque, ON prior to joining the Kingston team. Her work has focused on investment attraction, business retention and expansion and community development.
Shelley graduated with a Bachelor of Science from Trent University, has an Economic Development Certificate from the University of Waterloo, Training for Small Business Counsellors from Acadia University and completed the Queen's Executive Program at Queen's University. Shelley is the past president for Ontario East Economic Development Commission for the term of 2018 – 2020 and has been sitting on the Board of Directors for eight years.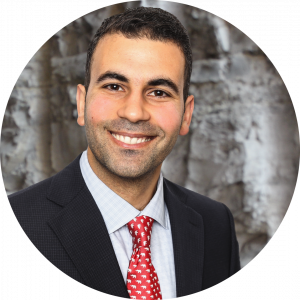 Abdul Razak Jendi
Investment Manager,
Sustainable Manufacturing
613-544-2725 x 7242
Cell: 613-532-4858
jendi@investkingston.ca
Abdul Razak is a seasoned international business development professional with expertise in international trade and FDI in North America, Europe & Asia. He also serves on the SWITCH Board of Directors. Throughout his career, Abdul Razak gained experience working in organizations that are publicly traded, privately held, family-owned, and non-profit.
Before joining the Kingston Economic Development team, Abdul Razak held the position of Economic Development Manager at ROI, a Montreal based consulting firm, playing a pivotal role in managing and delivering lead generation programs, in-market representation, and industry analysis for domestic and international clients in Canada, the USA, and Europe. In the United Arab Emirates, he managed over 100 contracts worth $6.5 billion while working with National Central Cooling Co PJSC (DFM:TABREED). Working in the steel industry, Abdul Razak closed several deals including a landmark steel pipes deal from Turkey to India worth $14 million to build a chemical processing plant. Abdul Razak also served as the Deputy Director for the Global New York Canada Office assisting companies to expand and grow in the State of New York, as well as supporting New York based companies enter the Canadian market.
Brought up and raised in the United Arab Emirates Abdul Razak graduated with a bachelor's degree in Accounting and Finance with a minor in Economics from the American University of Sharjah and is currently completing his Master's in Economics at Concordia University.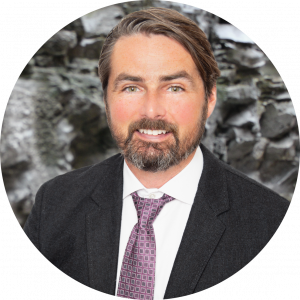 Ben has spent the last seven years working in the healthcare industry – a seasoned contract management specialist who has focused on strategic sourcing initiatives, most recently focused on healthcare innovation. Ben led projects for the hospitals in the South East Local Health Integration Network (SELHIN) and managed various contract portfolios in the health care sector.
Prior to joining the Kingston EcDev team Ben has worked at Shared Support Services Southeastern Ontario (3SO) and The Ministry of Government Services in various roles. Most recently, at 3SO Ben worked directly with over 100 vendors and 7 member hospital sites, leading innovative projects for better healthcare outcomes. Ben provided strategic solutions for healthcare equipment, services, and consumables through complex contract negotiations.
Born and raised in Kingston, Ben graduated from the University of Western Ontario where he earned a Bachelor of Arts degree in Business and Psychology.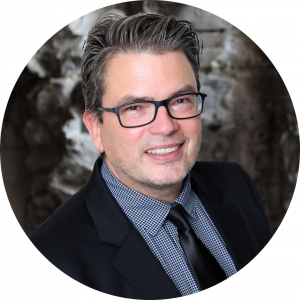 Rob Tamblyn
Business Development Manager,
Small & Medium Enterprises
613-544-2725 x 7261
Cell: 613-540-1843
tamblyn@investkingston.ca
Rob has more than 25 years of project management experience, and an extensive knowledge of the small business, real estate and development community within the city. During his nearly 20 years with the Downtown Kingston! Business Improvement Area, Rob's focus was on maximizing economic development opportunities for Kingston's downtown core by encouraging, supporting and initiating activities that were beneficial to both businesses and property owners.
Rob's current role is to oversee the many programs which support Kingston area SMEs, including WE-CAN, Digital Main Street, Queen's Career Apprenticeship, and My Mainstreet.  He is also working to advance activities related to the Small Business Enterprise Centre.  He is always happy to chat with local business owners on a wide variety of topics to help foster growth within the greater Kingston community.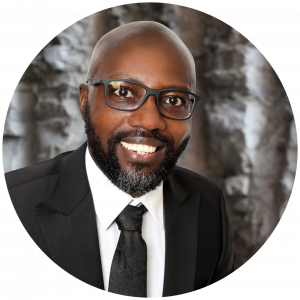 Norman Musengimana
Business Development Manager,
Start-Ups & Entrepreneurship
613-544-2725 x 7230
Cell: 613-217-0932
musengimana@investkingston.ca
Norman is an experienced small business and start-up advisor, and a start-up entrepreneur. He is a 2018 graduate from the Smith School of Business at Queen's University with a Master of Management Innovation & Entrepreneurship.
Norman enjoys helping and supporting entrepreneurs, early-starge entrepreneurs, and small and medium business owners. His previous experience involved working on business plans, feasibility studies, facilitating business workshops, organizing business plan competitions, and advising small businesses.
Born in Rwanda, Norman has had the opportunity to live and work in more than seven countries on three different continents. He enjoys travelling by road, so that he can have the opportunity to meet new people in their communities.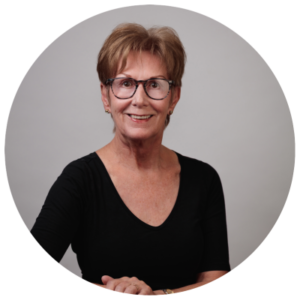 Judith is the former CEO & Co-Founder of Eastern Fluid Power Inc, she successfully sold her business of thirty years in 2019, and is current principal at Judith Pineault Consulting.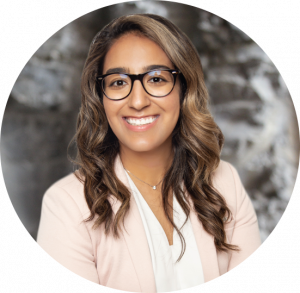 Nour is the Marketing & Communications Manager, in her role, she leads the development, writing and production of business collaterals, media strategies and public relations. Nour is also a Director at the Economic Developers Council of Ontario's (EDCO) Board of Directors and the Chair of its Diversity, Equity and Inclusion Committee. Nour is the recipient of the EDCO's 2021 President Award and the 2022 Diversity, Equity and Inclusion Influencer of the Year Award.
Nour graduated from Queen's University with a Bachelor of Arts Honours in Philosophy and Political Studies.
Prior to her role at Kingston Economic Development, Nour worked as a Project Intern at Queen's University and as a Communications Associate for Queen's IT Services. Nour was the Chair of the Policy Committee at Sexual Assault Centre Kingston and had served on its Board of Directors for two years and was also a Director and Secretary on the Sustainable Kingston Board.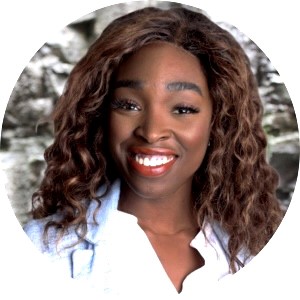 Dejhana Sandes – on parental leave
Administrative & Program Coordinator
613-544-2725 x 7222
Cell: 343-422-7305
sandes@investkingston.ca
Prior to her role with Kingston Economic Development, Dejhana spent the past decade working primarily in start-up spaces honing her skills in operations, marketing strategy, and small to mid-sized team management.
Born and raised in Toronto, Dejhana graduated from Queen's University with a Bachelor of Arts in Political Studies and a minor in Drama.
In Dejhana's current role as the Administrative and Programs Assistant, she helms the Canada Digital Adoption Program and supports the operations of the Kingston Economic Development team.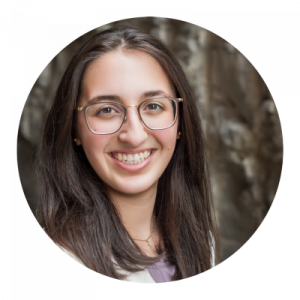 Meghan is the research assistant at Kingston Economic Development. In her role she researches and identifies high growing companies, connects with them and communicates with executives in order to collect information about potential expansion in Canada. Her main role is to generate leads for the corporation and aid in bringing new companies to Kingston.
Prior to her role at the Kingston Economic Development, Meghan ran her own student business in house painting and managed a team of student painters. She produced over $100K in paint jobs that she marketed and sold. She then served as the Finance Director for Queen's Feminist Leadership in Politics, which is Canada's premier, non-partisan student organization working towards the intersectional empowerment of women in the political sphere.
Meghan is a recent graduate from Queen's University with a Bachelor of Arts Honours in Economics and Political Studies and joins the team through the Queen's Career Apprenticeship: Kingston program.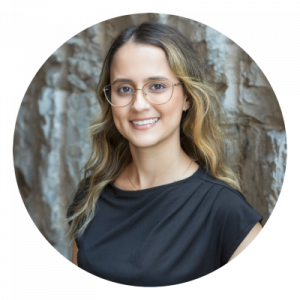 Sara is a Digital Business Advisor with a background in digital marketing and communications. Her role focuses on helping businesses located in the greater Kingston area by improve their digital presence by leading the Digital Main Street program that provides funding to business owners. 
Born and raised in Colombia, Sara currently lives in Kingston and has a Bachelor's Degree in Business Administration from EAFIT University and a Graduate Certificate in Digital Marketing Communication from St. Lawrence College.
Prior to her role with Kingston Economic Development, Sara worked in the retail industry, where she supported them with the adoption, development, and execution of social media, e-commerce and paid ds strategies.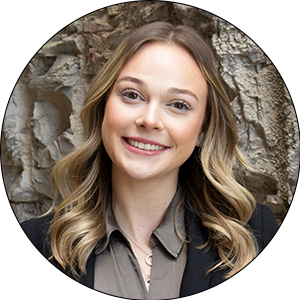 As a recent graduate from Queen's University, Meg started her role with Kingston Economic Development Corporation through the Queen's Career Apprenticeship: Kingston program. Meg graduated with a Bachelor of Arts Honours in Global Development Studies and Political Studies, along with Certificates in both Law and Urban Planning.
Originally from Ottawa, Meg chose to start her professional career in Kingston following graduation. In her current role, Meg works as an Administrative Assistant, spearheading business programs such as Summer Company, while also supporting the operations of the Kingston Economic Development team.
Prior to her role at Kingston Economic Development Corporation, Meg was the Conference Coordinator for the Queen's University Global Development Studies Student Council. The overall theme of the conference was sustainability, with a focus on addressing the problems surrounding fast fashion.