Recognizing Unconscious Bias as Small Business Owner
March 21 @ 10:00 am

-

12:30 pm

Free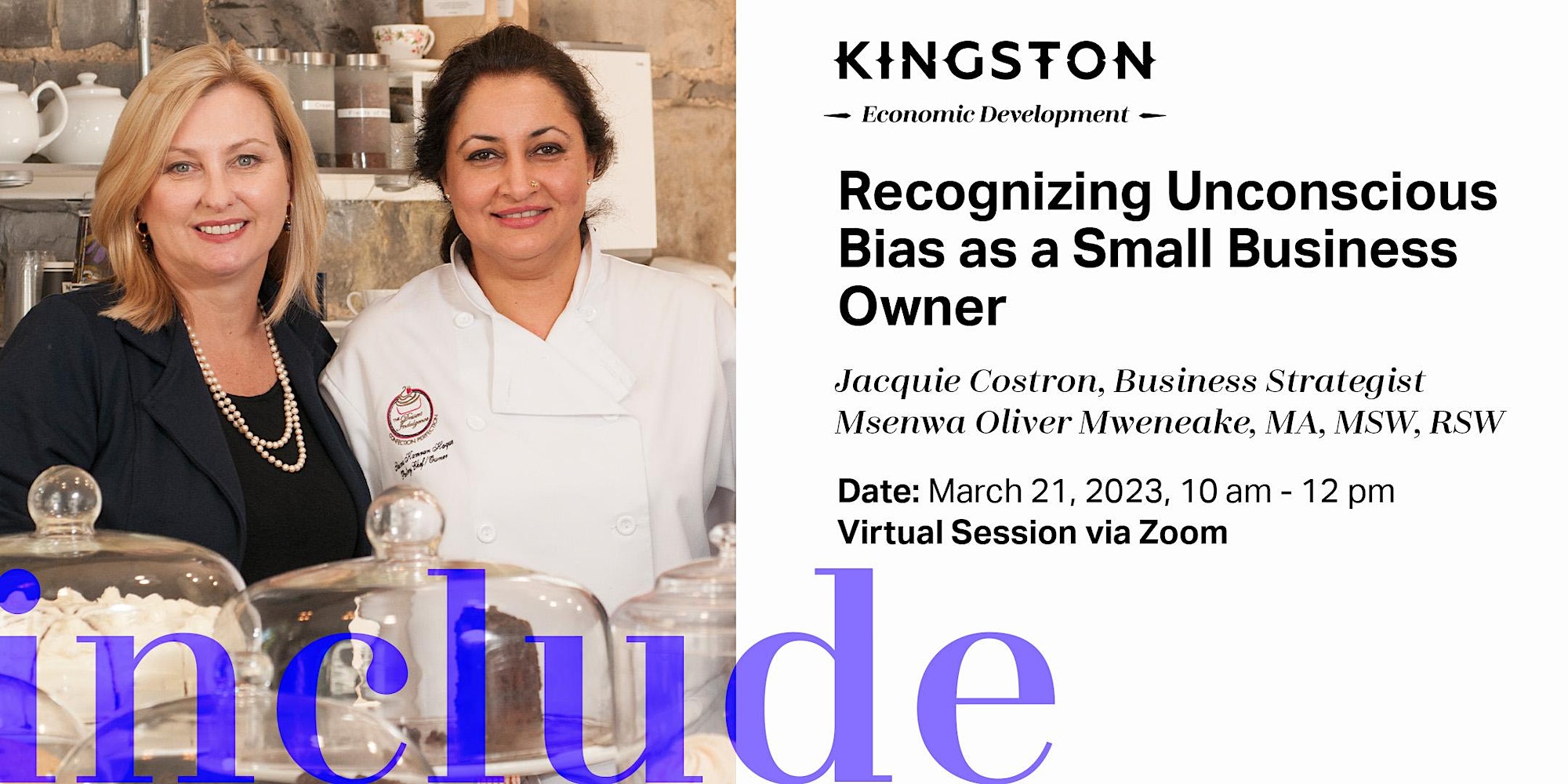 Unconscious bias is one of the most pervasive obstacles to diversity and inclusion in our businesses. Let's explore mechanisms of bias!
This 2-hour workshop will explore sources and mechanisms of bias and most importantly its impact on our team members, our clients and our brand as a business.
Participants will be provided with strategies and tools to increase their awareness and effective ways to address unconscious biases and their impact brand and workplace. The session will allow participants to recognize unconscious bias in staff members (among colleagues) and unconscious bias from staff members to the business' clients.
What should you expect?
This 2-hour workshop will tackle some barriers to DEI and its impact on businesses. By the end of this workshop, you will have a set of strategies to turn your business into an organization that finds strengths through diversity.
Speakers:
Jacquie Costron
Co-founder at Costron + Co; Jacquie, is a business strategist, and life coach. Jacquie focuses on the support of the 'whole' entrepreneur to ensure that the human side of the entrepreneur is supported as they develop and execute business strategies. From this integrated heart-centered approach Jacquie guides the entrepreneur through all stages of business evolution, supporting sustainable development goals and eco-system support.
Msenwa Oliver Mweneake, MA, MSW, RSW
Collaborator in Equity, Diversity, Inclusion and Transformation at Costron + Co. Born in the Democratic Republic of Congo, Msenwa, is a registered Social Worker, and a practitioner of change management and diversity, equity, and inclusion.
He holds a Master's degree in Leadership from PACU in Kenya and a Master's of Social Work from the University of Waterloo. But it is his lived experience that brings texture to his work to seek change starting from within. Msenwa documented this journey in his book: "Still with Us: Msenwa's Untold Story of War, Resilience and Hope."