Sales Tactics, Strategies & Tools
June 7 @ 9:00 am

-

10:00 am

Free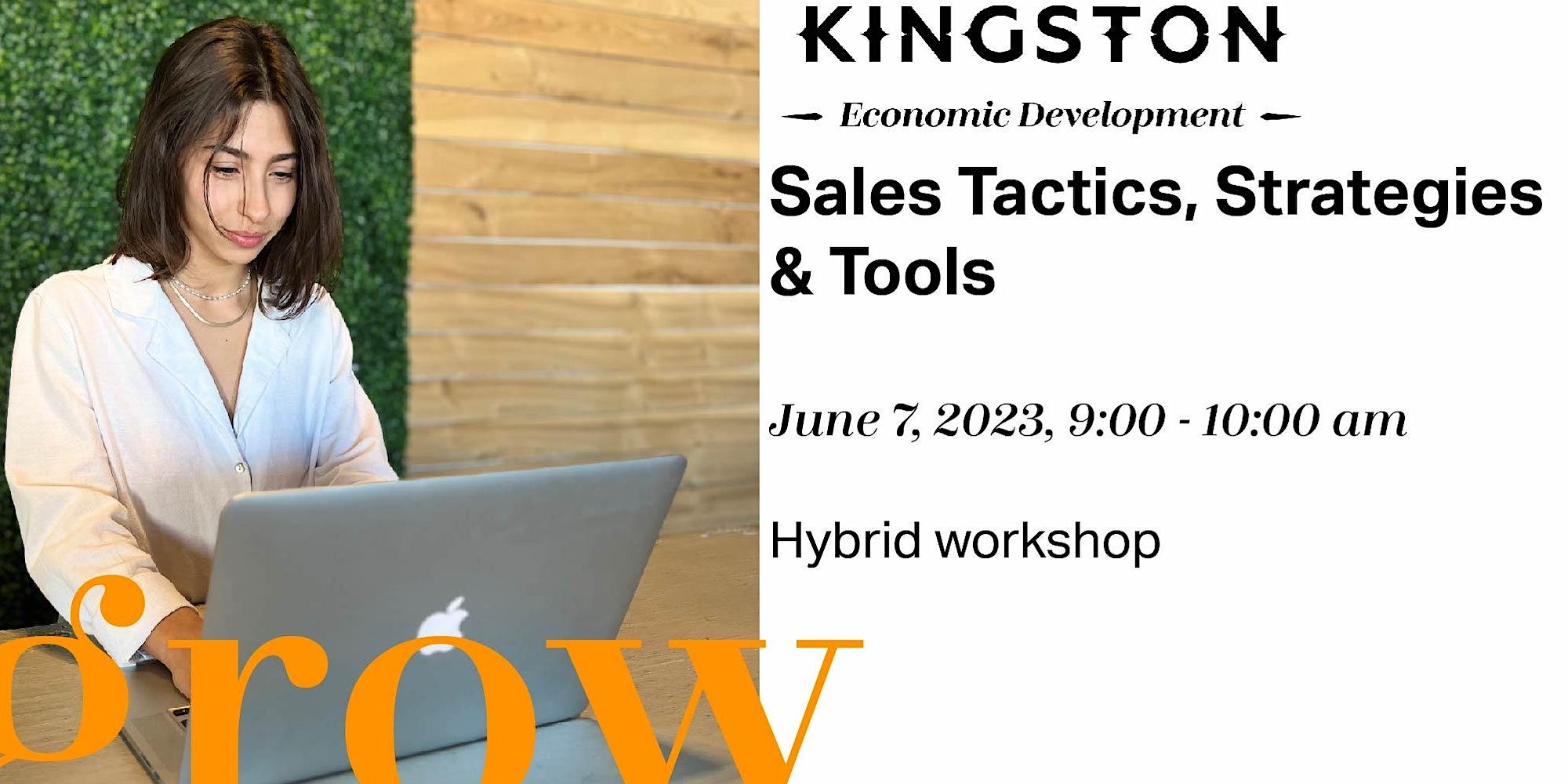 Kingston Economic Development Corporation is proud to partner with Josey & Associates to deliver a series of workshops on the sales process.
These workshops will help small business owners, start-up entrepreneurs and potential business owners to understand how to sell better, how to work a sales opportunity, how to close sales deals and how to plan media buys.
Workshop Series Objectives:
Improve Sales Performance: One of the primary objectives of participating in these workshops is to improve sales performance. By learning the fundamentals of the sales process, how to sell value, and best practices for working a sale, you can develop the skills and knowledge needed to close more deals and generate more revenue for your business or organization.
Increase Marketing Effectiveness: Another objective is to increase marketing effectiveness by understanding the different marketing channels available, how to create a comprehensive media plan, and how to leverage sales tactics, strategies, and tools. By implementing effective marketing strategies and tactics, you can better reach your target audience, raise brand awareness, and drive more sales and revenue.
Enhance Business Operations: Finally, participating in these workshops can help enhance your overall business operations by improving your understanding of key sales and marketing concepts and practices. By gaining new insights and knowledge, you can make more informed decisions, improve your team's performance, and drive growth and success for your business or organization.
In this workshop, you'll gain insight into a variety of sales tactics, strategies, and tools that can help you boost your sales performance. You'll learn how to leverage social media, email marketing, and other digital channels to reach your target audience, and how to use data analytics to measure your success and optimize your sales process.
About Geoff Josey:
With over 28 years of experience as a Sales Executive and Sales Leader in the marketing and advertising industry, Geoff has a deep understanding of the media buying ecosystem and values the importance of establishing an authentic brand within his industry. One of his greatest strengths is his ability to set up sales organizations and structures from scratch and help startups reach their full potential. He has excelled at all stages of the sales process, consistently exceeding sales targets and leading sales organizations to success. With his expertise in 360 media planning, he has a strong understanding of how marketing channels fit into a marketing strategy. He understands the role corporate marketers, advertising agencies, and local managers play in the media buying process, which is crucial to success in the industry.