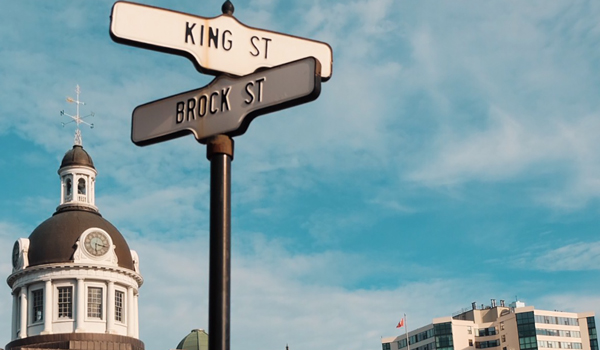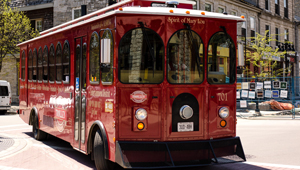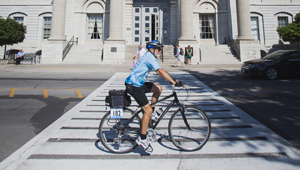 With short commute times, a sophisticated public transit system, and an expanding network of walking and cycling paths, Kingston is a haven for the environmental conscience commuter.
The average commute time for workers in Kingston is 20.1 minutes with an average commute distance of 5.9km. For up-to-date local traffic, follow Make it Home YGK on Twitter
Commute Times
| | | |
| --- | --- | --- |
| | Average Commuting Time | Average Commute Distance |
| Kingston | 20 min | 5.9 km |
| Toronto | 34 min | 9.4 km |
| Montreal | 30 min | 8.1 km |
| Ottawa | 27 min | 8.1 km |
| | | |
Walking & Cycling
Kingston is easy to navigate on foot and has a tight-knit urban fabric that is very walkable.  It comes as no surprise that according to the results of the 2016 Census, Kingston had the highest share of walking commuters in Ontario. City Hall is a strong advocate of walking and cycling as a viable means of transportation and continuous investments are being made to develop walking and cycling paths in the City.
#4 Place to be a woman in Canada
The Canadian Centre for Policy Alternatives recognized Kingston as the number one place to be a women in Canada.
Fastest Wireless City in North America
Kingston was ranked the fastest wireless city according to PC Magazine.