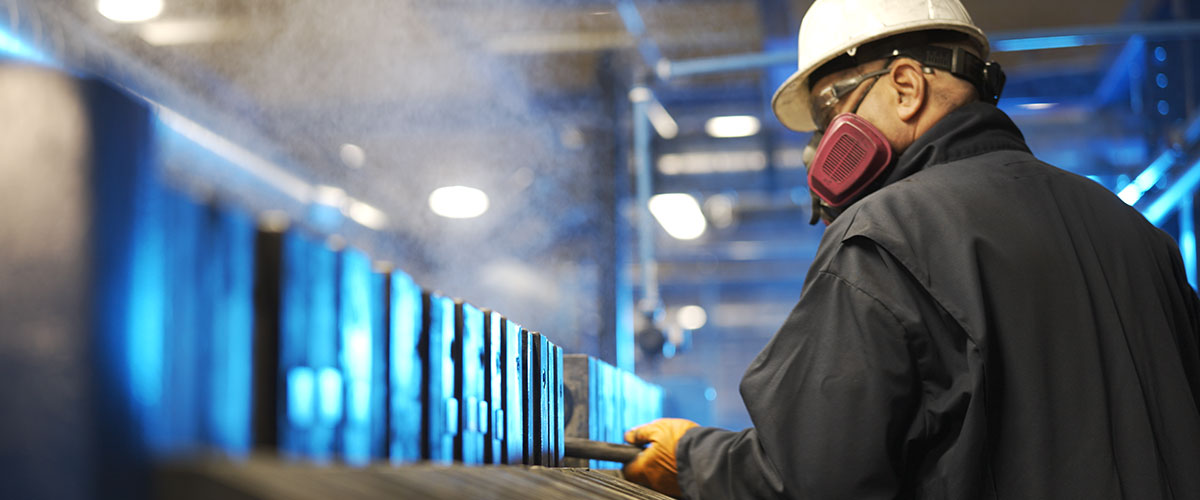 Kingston, Ontario – March 3, 2022 – Kingston, Ontario, Canada is pleased to announce that Li-Cycle, an industry leader in lithium-ion battery resource recovery and the leading lithium-ion battery recycler in North America, is expanding in Kingston with a Centre of Excellence to be established in Kingston's Clogg's Road Business Park.
"I'm thrilled that Li-Cycle, a company recognized for its world changing technology, has chosen Kingston as home for their new Centre of Excellence. Li-Cycle is the industry leader in lithium-ion battery resource recovery. This innovative company, with their emphasis on environmental sustainability, is exactly the kind of business we want to see grow in Kingston. That's why City Council moved to facilitate this development by expediting the new Clogg's Road Business Park. We're excited to see this new facility move ahead, and the new jobs and growth that will accompany Li-Cycle's forward-thinking vision," says Mayor Paterson.
Founded in 2016, Li-Cycle has developed technologies that can recover up to 95% of all the materials in lithium-ion batteries in an environmentally and economically sustainable manner. Kingston has played an essential role in Li-Cycle's growth, partnering with Green Centre Canada and Kingston Process Metallurgy to move its patented Spoke & Hub Technologies™ from concept to commercialization. Kingston is home to Li-Cycle's first commercial Spoke that has a processing capacity of 5,000 tonnes of lithium-ion battery material per year.
"Kingston has played a critical role in Li-Cycle's success to-date, as it's where we developed our technologies and opened our first commercial facility," says Tim Johnston, Li-Cycle's co-founder and Executive Chairman. "We look forward to our ongoing collaboration with the city as we continue to scale our truly sustainable technologies in dedication to a circular economy."
"Kingston Economic Development is proud to see the continued growth and investment from Li-Cycle in Kingston. Li-Cycle continues to achieve significant milestones and accomplishments including being listed on the New York Stock Exchange in August 2021. We expect Li-Cycle's Centre of Excellence to attract new clean tech companies to the region," praises Donna Gillespie, CEO Kingston Economic Development.
The City of Kingston has expedited the development for Clogg's Road Business Park to facilitate the growth of Li-Cycle and future clean tech companies. Kingston is dedicated to and has a long history of clean technology that gives the region strong and established roots in this sector. Li-Cycle's work and investment in Kingston is a great example of the sector capacity.
"Li-Cycle is a global leader in clean technology and the Kingston Centre of Excellence speaks to the opportunity and talent available in the region," says Shelley Hirstwood, Director of Business Development. "This new opportunity shows the impact of working together as Team Kingston along side our City colleagues."
Media Contact:
Nour Mazloum
Marketing & Communications Officer
Kingston Economic Development Corporation
613-329-9270
mazloum@kingstoncanada.com