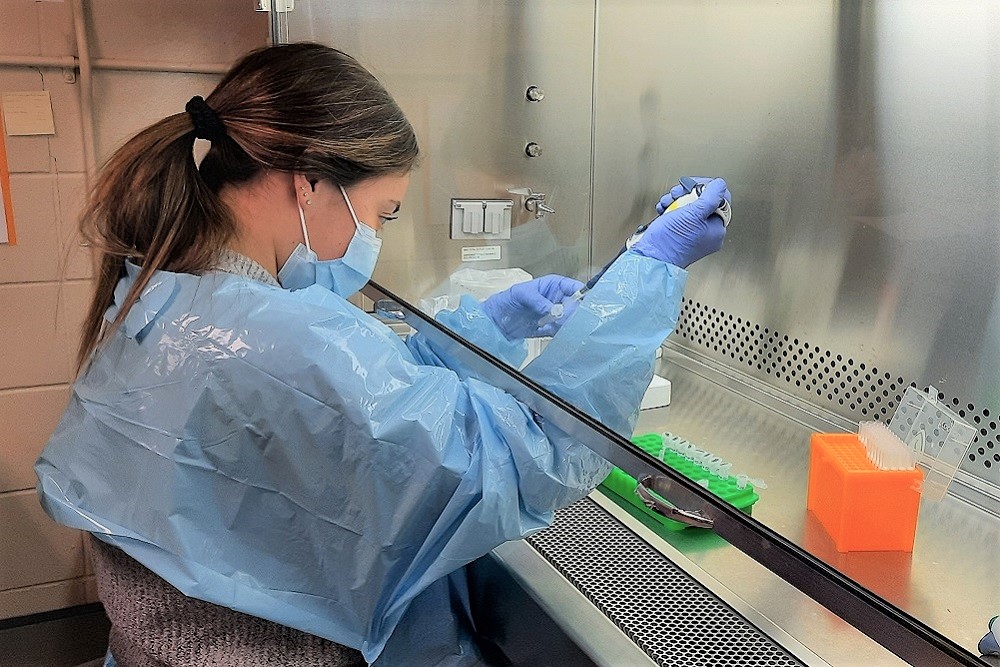 March 2023 – mDETECT Inc.– a liquid biopsy company based on DNA methylation is pleased to announce that Dr. Christopher Mueller, Professor in the Cancer Research Institute of Queen's University and founder of mDETECT-Inc, was recently awarded a $900k grant from the Canadian Institute of Health Research (CIHR). The funding will support a clinical trial which will validate the clinical utility of the company's breast cancer liquid biopsy in women undergoing treatment for metastatic breast cancer. The test, which identifies specific cancer signatures based on DNA methylation patterns, is one of the few methylation-based liquid biopsies. "There is growing evidence that methylation-based assays are highly sensitive, can be applied in more universal cancer settings and have a broad range of potential applications" says the Co-founder and Development Officer Dr. Irsa Shoukat.
This funding will be pivotal for mDETECT's mission to help oncologists make decisions about changes in therapy for metastatic patients. The breast cancer test is the first of a number of cancer-specific mDETECT assays to reach this scale of clinical trial, but others are in advanced stages of development with trials in ovarian and pancreatic cancer expected to start soon. The firm's tests provide a rapid assessment of tumour burdens allowing oncologists to quickly and confidently determine if a particular treatment is effective. "This funding will allow us to start trials in Kingston and Ottawa and are important for demonstrating clinical utility, which will hopefully lead to early adoption of mDETECT. We want to be able to start helping women as soon as possible" says Dr. Mueller.
The company hopes to raise a Series A round in the coming year to help accelerate multiple clinical trials and business development and implementation of mDETECT.