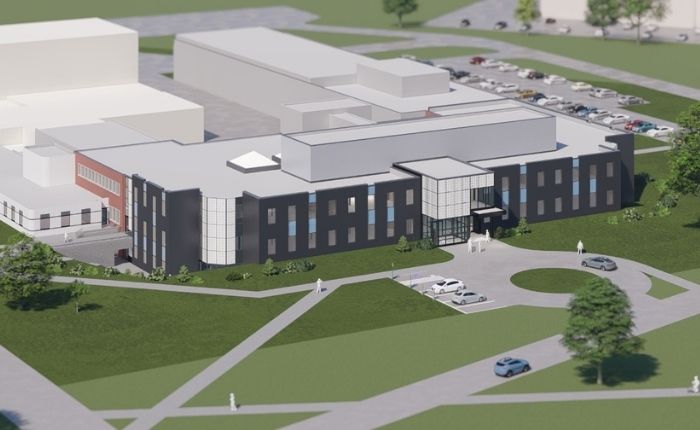 Modern Niagara is proud to announce that they have acquired 945 Princess Street, a 230,000 SQ FT industrial data centre and office complex west of downtown. They plan to completely upgrade this aging asset and are targeting a 70% reduction in carbon emissions by 2025 with a long-term goal of achieving net-zero carbon. Modern Niagara's vision for the facility is to create an exciting environment for discovery, experimentation, and innovation that serves all sectors (including environment, energy solutions, manufacturing, water management, and renewable energy).
945 Princess Street is home to a variety of tenants – from Queens University, Green Centre Canada, and Sparq Systems.  In the coming weeks and months, new manufacturing and innovation companies, such as AirWise Sales Inc. and OX2 Air Solutions, will call 945 Princess Street home.
Modern Niagara helps building owners, managers, and general contractors achieve their objectives by meeting the mechanical, electrical, integrated building technology, and building services needs of their properties across six main regions in Canada: Ottawa, Toronto, Southwestern Ontario, Calgary, Edmonton, and Vancouver. For more information visit Modern Niagara's website.