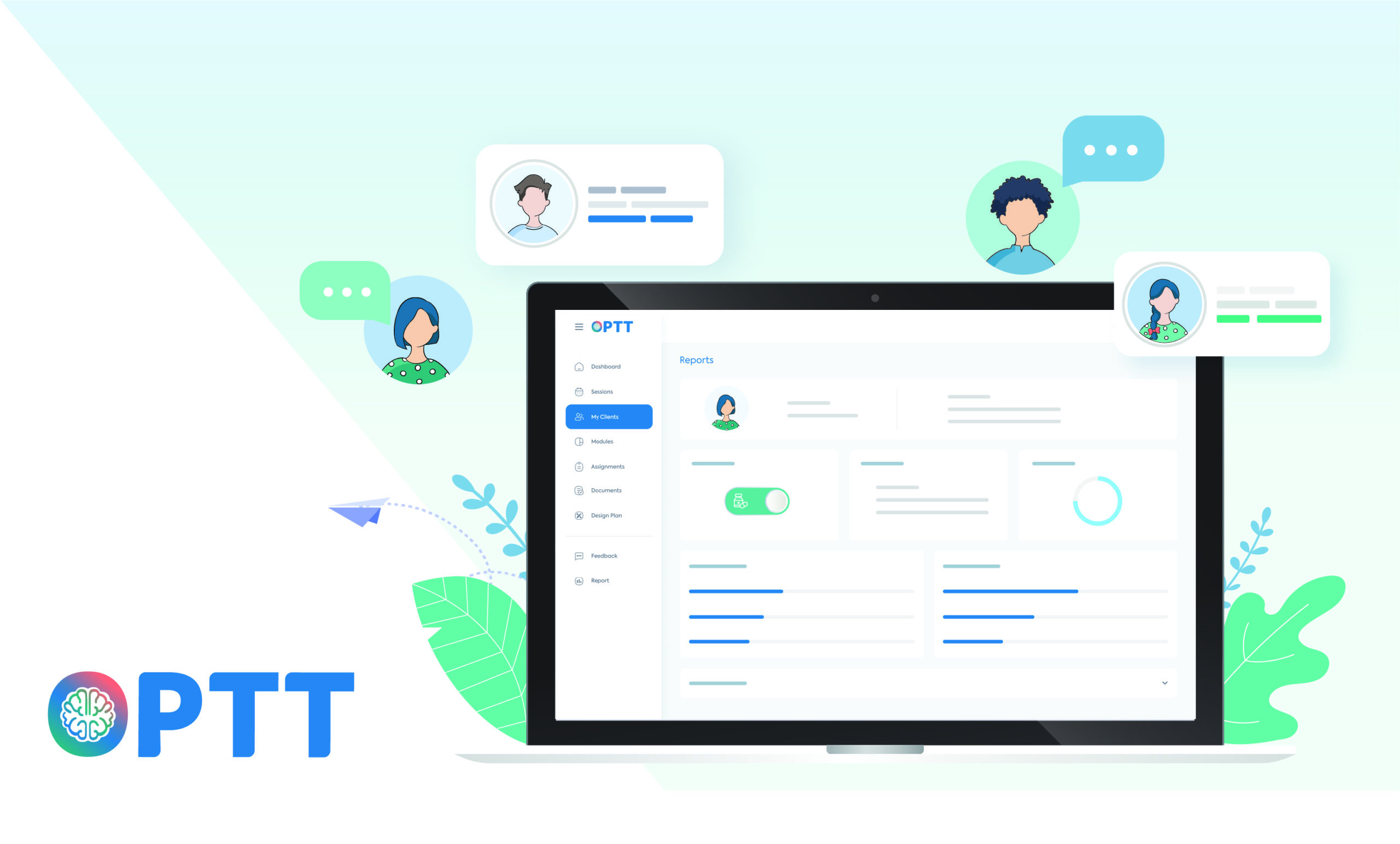 March 2023 – After experiencing great success in delivering asynchronous online CBT using clinically validated modules and AI-backed clinical assist features, OPTT Health is thrilled to announce the launch of our new Triage Plus feature. Triage Plus immediately helps mental health care providers to screen and triage their patients, providing valuable insights to better manage their patient population. This feature also helps determine the level of care needed for the patient and assess their adherence to digital solutions – an important factor for starting treatment.
Triage Plus is based on NLP algorithms and only requires the patient's narrative, which is the most valuable data any patient with behavioral needs can provide. Using the same algorithm, OPTT can help mental health providers to continuously remotely monitor patients during or after treatment. By analyzing the journaling data received from the patient in any journaling app or sending check-in sessions to describe their feelings in their own words, OPTT can monitor any change in the symptomatic level of the narratives and report to the clinician if any action is needed.
We are proud to announce that we were chosen as one of ten digital health start-ups to watch in 2023 by Digital Health New York (DHNY) and were 1 of 8 startups chosen by Morgan Stanley Multicultural Innovation Lab in 2022, among more than 2,500 startups applying.
OPTT uniquely enables care providers to offer clinically sound, efficient, stigma-free, and fully customizable care to their patients. We are committed to improving the mental health care experience for patients and providers alike.