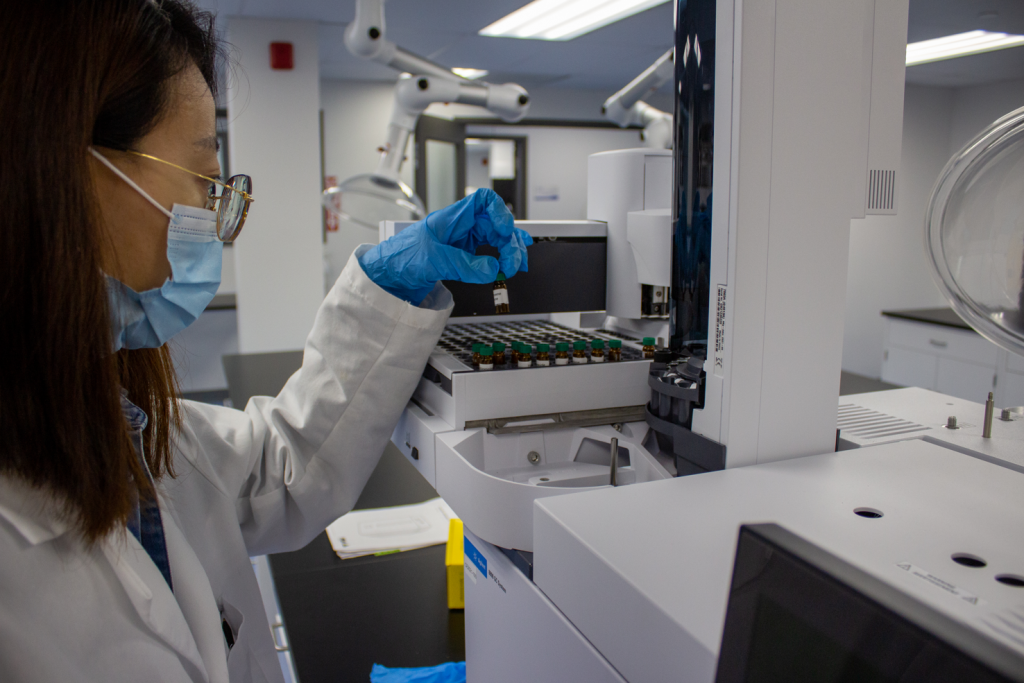 September 2022 – Kingston's path to global markets has just widened with the arrival of an international food-and-agriculture testing laboratory. In February, CCIC Canada, a subsidiary of China Certification and Inspection Corporation (CCIC) Group, opened its first North American biological and chemical lab in Kingston.
Currently, the $4 million, 20,000 square-foot facility is aimed specifically at the testing and certification of milk and corn products being exported to China from Ontario and Quebec. Its first major client is also its closest neighbour on Kingston's Venture Drive — Canada Royal Milk, a processing plant that makes infant formula from local dairy and goat milk.
In preparation for future growth, CCIC Canada's Kingston laboratory is also expanding its services to other agricultural and food products that require testing and certification before sale to domestic markets.
Internationally, CCIC Group serves clients around the world, offering internationally recognized certification to facilitate the import to China of a wide variety of goods including food, grain, agricultural products, machinery, cosmetics, auto parts and garments. The company's independent analysis is designed to smooth an exporter's entry into a market that has very strict standards. China's national standards, known as Guobiao (GB), more or less match those of the International Standards Organization (ISO) that are crucial to entering European markets.
CCIC Group not only tests products to ensure their quality but it provides expertise in navigating complex import systems that can involve multiple levels of compliance in areas of quality, safety, health, environmental protection and even labelling. The 42-year-old corporation's special focus is China – the world's largest trading country and a dream destination for many manufacturers that may not have the internal resources to handle China's rigid import process. Even small discrepancies in labelling and the incorrect use of Chinese characters can prevent approval of an otherwise acceptable product.
CCIC Canada's new laboratory launched with 10 local employees but expects to triple its team as more clients seek its expertise to ease access to the Chinese market through its impartial testing programs. Servicing new clients focused on the domestic market will also feed that growth.
"While it's aimed at Ontario and Quebec food producers in general, CCIC Canada's new Kingston laboratory could play an important role in helping our local food companies sell into the Chinese market," says Donna Gillespie, CEO of Kingston Economic Development. "Dealing with international customers can be daunting so CCIC can become a valuable partner. We are pleased they have chosen Kingston as the site of their first laboratory in Canada."