Five Strategies for Creatives to Sell Online
June 15 @ 7:00 pm

-

9:00 pm

Free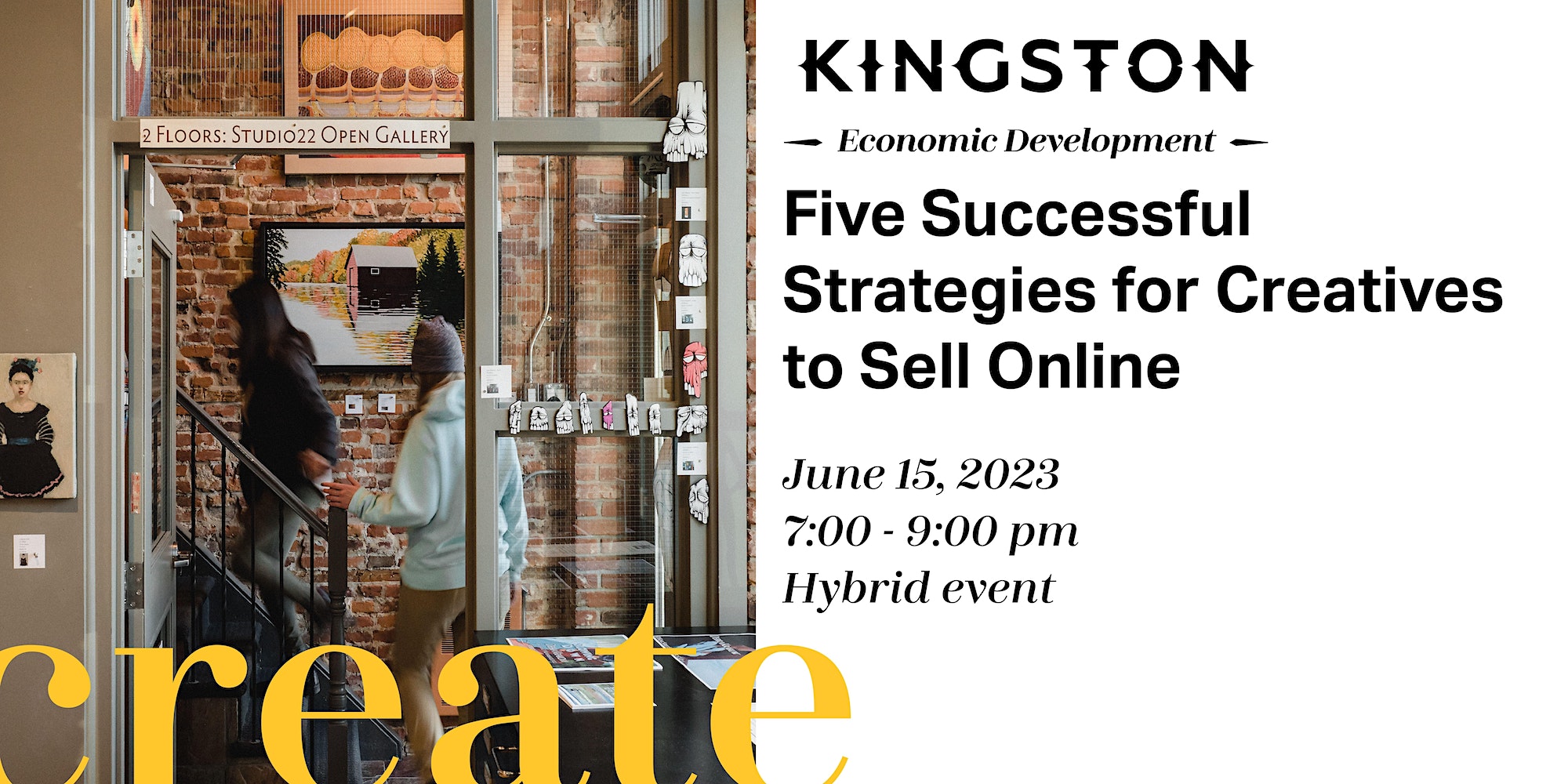 Are you struggling to sell your products or services online as a creative business owner?
With so many businesses vying for customers' attention, it can be tough to stand out and make sales. In this workshop, we will explore proven strategies for selling online, including effective copywriting, creating compelling product listings, social media marketing, email marketing, and more.
Led by experienced online entrepreneur Claire Bouvier, you'll learn how to optimize your website or online store, craft a message that resonates with your target audience, and leverage the power of social media and email marketing to drive traffic and sales. By the end of this workshop, you'll have a solid understanding of the key elements of a successful online sales strategy and actionable steps you can take to start selling more effectively online.
You will learn:
• Discover proven strategies for selling products or services online
• Learn effective copywriting techniques to craft a message that resonates with your audience
• Create compelling product listings that attract and convert customers
• Master social media marketing to drive traffic to your website or online store
• Develop an email marketing strategy that nurtures leads and boosts sales
• Optimize your website or online store to improve conversion rates and sales
• Understand the key elements of a successful online sales strategy and how to implement them in your business
By the end of this workshop, you'll have the tools and knowledge to improve your online sales strategy and start seeing results in your business.
About Claire Bouvier
Claire Bouvier is a business coach, consultant, creative, and host of the Small Town Entrepreneur podcast who is passionate about helping female entrepreneurs thrive in small towns. With over a decade of experience in both the private and public sectors, Claire brings a wealth of knowledge and expertise to her coaching practice. As a small town native, she understands the unique challenges that female entrepreneurs face in rural areas, and her coaching approach is grounded in empathy. Claire uses her background as a teacher to teach clients the skills they need to succeed, from time management to effective communication. Through her coaching and consulting services, Claire helps her clients build strong businesses that make a positive impact in their communities, using her creative problem-solving skills to find innovative solutions to their challenges. Whether you're just starting out or looking to take your business to the next level, Claire can help you achieve your goals and build the life you've always wanted.