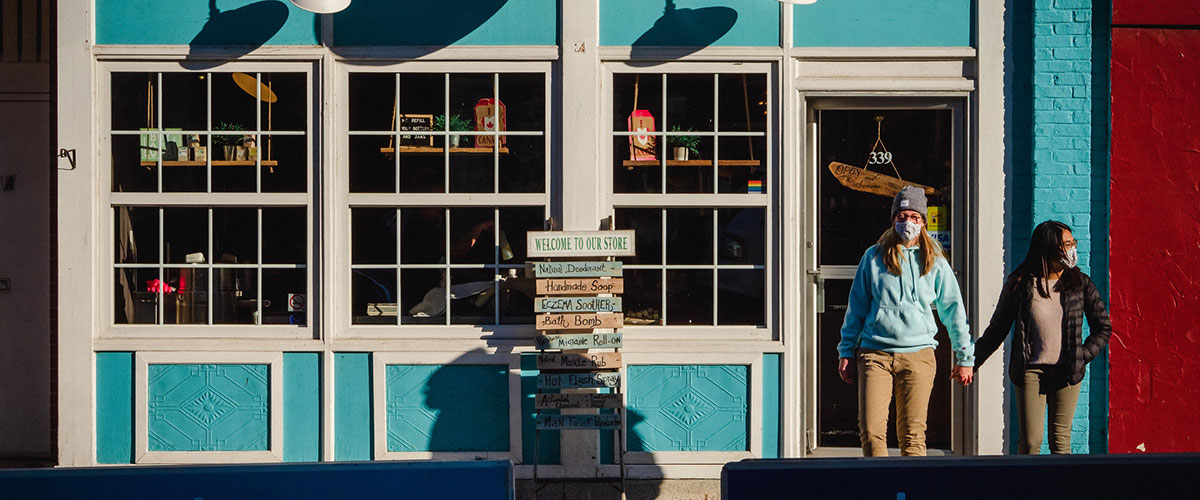 grow
My Main Street
Are you an independent business owner in Kingston's Downtown, Inner Harbour or Williamsville neighbourhoods, or looking to relocate or start a business in one of these areas?
Kingston Economic Development is participating in the My Main Street Local Business Accelerator – a data-driven program focused on revitalizing main streets while providing residents, new entrepreneurs, and existing businesses with economic opportunities in their main street community. Local businesses will have access to customized market research reports, data analysis, access to business training, and the potential for funding opportunities.
Contact your neighbourhood's My Main Street Ambassador:
Pam Fountas 
My Main Street Ambassador for Williamsville and Inner Harbour
613-328-5613
fountas@investkingston.ca
Victoria Condlln Smallridge
My Main Street Ambassador for Downtown
613-328-4537
condlln@investkingston.ca
My Main Street is a partnership between the Economic Development Council of Ontario and the Canadian Urban Institute and is funded by Federal Economic Development Agency for Southern Ontario.